An Entrepreneur is Born – Part 1
In this episode of our online free business training, Tala tells the story of how the Egyptian Giftware store chain was established and grown then later sold. How we dealt with the challenges of Quality Control with hand made products, creating a standardised distribution supply chain and the stages of setting up this successful retail, wholesale and e-commerce business. We also cover how we leveraged our resources and the strategies we used to grow this 7 figure business and the forces that led to selling the business.
Prefer listening to Podcasts instead?
Click below to start listening to your favorite podcast, or search 'Adventures of a Serial Entrepreneur' in your favourite Podcast service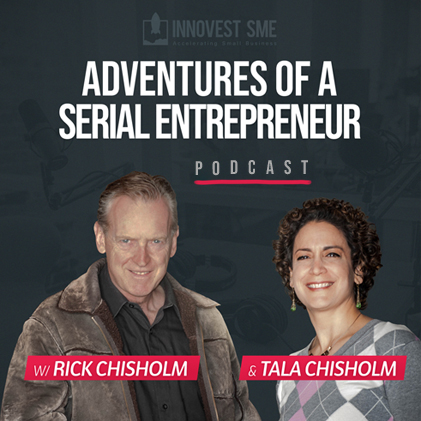 About the Show
This show is a collection of real-life business stories of serial entrepreneurs.
We've made millions, we've lost millions.
We've been rich and we've been poor.
We've made brilliant decisions, we've made awful blunders.
The rollercoaster journey has been excruciating at times,
yet extremely rewarding,
Every story taught us and every adventure shaped us.
So sit back, relax and enjoy the ride…
Stay up to date with Amazing Video via our series newsletter.
Subscribe to our newsletter and get the best news and tips or the industry for your daily workflow.