An Entrepreneur is Born – Part 2
This is part 2 of the first episode in our free online business training series, so if you haven't yet listened to part 1, we strongly recommend you go back and do that first to gain the most benefit from the content we are sharing.
In part 1 Rick starts by telling his beginnings in an entrepreneurial career at the age of 9 and eventually went on to turn over $300mil in revenue in 30+ businesses across 15 industries. We also explore Tala's beginnings in entrepreneurship during her high-school years, how she goes together with Rick and how she ended up at the helm of a $20mil group of companies at the age of 27.
We highlight some critical characteristics of successful leaders and entrepreneurs that helped us achieve our rapid business growth.
Prefer listening to Podcasts instead?
Click below to start listening to your favorite podcast, or search 'Adventures of a Serial Entrepreneur' in your favourite Podcast service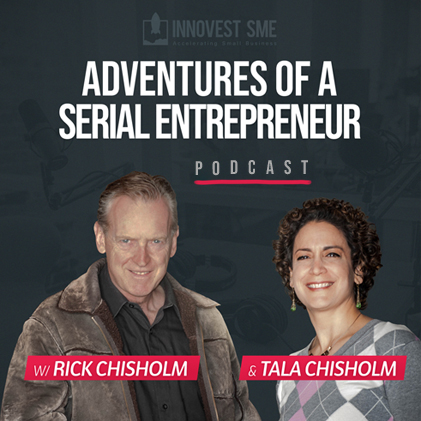 About the Show
This show is a collection of real-life business stories of serial entrepreneurs.
We've made millions, we've lost millions.
We've been rich and we've been poor.
We've made brilliant decisions, we've made awful blunders.
The rollercoaster journey has been excruciating at times,
yet extremely rewarding,
Every story taught us and every adventure shaped us.
So sit back, relax and enjoy the ride…
Stay up to date with Amazing Video via our series newsletter.
Subscribe to our newsletter and get the best news and tips or the industry for your daily workflow.