Business Ownership Practitioner Certification Course

Learn more about running a business in 3 days than
3 years of Business School This is for you…
WHETHER
you're only just starting
OR
have been trying everything possible to grow your business
for the last 20 years
Business Ownership Practitioner Certification Course
Learn more about running a business in
3 days than 3 years of Business School
This is for you…
WHETHER
you're only just starting
OR
have been trying everything possible to grow
your business for the last 20 years
       Seats are limited – booking required.
Business Ownership Practitioner Certification Course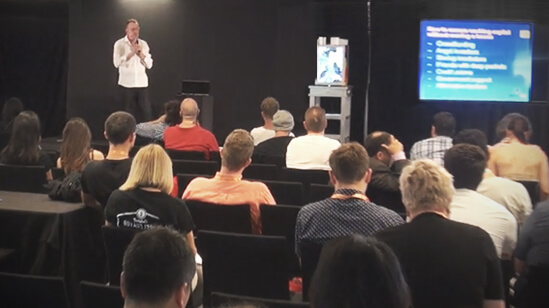 Learn more about running a business in 3 days than 3 years of Business School
This is for you…
WHETHER
you're only just starting
OR
have been trying everything possible to grow your business for the last 20 years
Seats are limited – booking required.
Did you know that 66% of Businesses that fail are actually profitable*
ASIC Report on Corporate Insolvencies 2014-2015


When most Entrepreneurs dream about 'growing their business' and 'making the millions' they somehow miss two thirds of the big white elephant squatting in the middle of the room!

There's a great deal more to succeeding in business than just PROFIT. Profit is NOT cash.
You may realise that already because you've been having a go for a few years but still having a hell of a time paying your suppliers on time even though your P&L thinks otherwise..
You might already see your biggest challenge as staff. They're either reasonably affordable but have every Monday off 'sick' after another wild weekend adventure. Or they're costing the company more than you're getting paid – and are perfect as long as they don't have another one of those dreadful mood-swings
You may not yet know the hard truth since you've just started and have been eagerly and optimistically working towards the day when your startup actually starts making money.. That's the day when everything will fall into place!
You'll be on the road to great riches, cocktails in the Caribbean and private jets…
Only to find out..
That profitability was the easiest problem to overcome!
Its not all just about digital marketing, mindset, finding your purpose, accountability buddies and group hugs, is it, seriously. Is there any wonder why most people that attend the majority of these business courses end up with little change on their bottom line after completing the 'usually' heavily overpriced training?
5 Cringe-worthy ways the life is being sucked out of your business right now
One (or more) of those could be the culprit why things aren't going well for you!
Business is not making enough margin to pay your expenses: so you're spending your whole time scrounging around for customers to buy your stuff.. But all you hear is crickets..

You've got some stream of customers coming through but they are ELUSIVE! They say 'sounds great' then take off and never come back.. Or they say the price is too high but end up spending more with your competitor! Grrrr!

Business looks like it's making money on paper but you still can't pay the bills or grow the business to meet demand.You need the cash to grow and you need to grow to make the cash..Egg or chicken..Chicken or egg…. who knows??

You're making money and cash is ok, but the place can't operate without you! You're doomed to a life of misery in this high-paying, high-maintenance prison-like job camouflaged as a business. The last time you had a holiday… eemm..can't really remember any more..

You're making good dosh and aren't actually doing the work yourself but you're spending all your waking hours stressfully hiring, firing, counselling and almost literally babysitting the (so-called) team that keeps crumbling to pieces the minute you take your eyes off it..
No matter where you are in the journey, you're in for some kind of a struggle.
So, you reach out for help…
And you simply can't afford to wait any longer..
Then someone comes along and says they can help you for only a couple of hundred dollars by attending a 3 day training course on business..Hhmm..
Sounds like they're taking you for a ride, right?
Be warned about taking business training or advice from
Regardless, if you DO decide to listen to someone for advice, just make sure they have FAILED and came back from that (so you don't make the same blunders they did), AND, make sure they are at least 5 times more successful than you.There! Now we've got that out of our system, let's move on..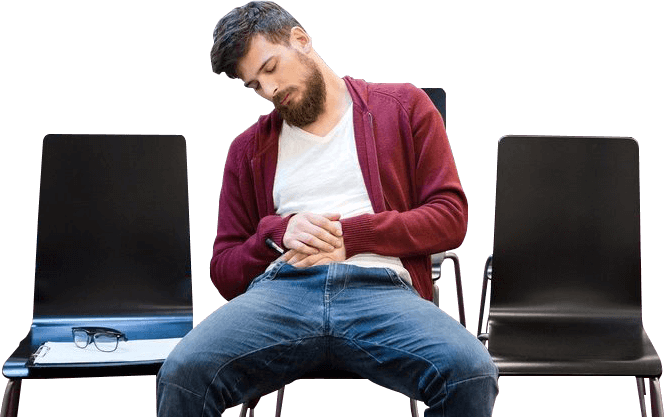 So, why should you listen to us? Here's why:
The short and sweet answer..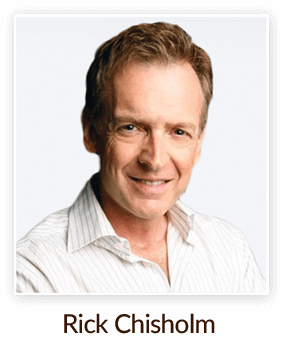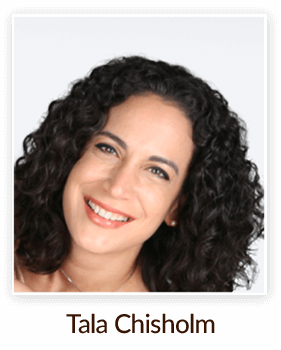 We are Rick and Tala Chisholm, separate people, separate skill sets. We have founded and run over 35 small to medium businesses over the last 30 years. Between the two of us, the direct sales revenue has well exceeded $300million. Our experience spans across many differ industries including Retail, Wholesale, Importing, Manufacturing, Installations, Hospitality, Franchising, Rental and e-commerce. If there was anyone that has tried and tested small business, it is us two! We have joint ventures in AI, an events co and another Tech.A few years ago, our businesses were turning just under $20mil per year and were the market leaders in their niche. And then, the GFC hit. Bricks and mortar retail was hit by online businesses and our importing was hit by eBay, Amazon, Alibaba and factories drop shipping from China directly. Discretionary spending plummeted and the future of the businesses looked bleak.After a gruelling few years, we both managed to pull our businesses back out of difficulty.
Not only did the businesses recover, we became significantly more profitable than we were before the GFC. Scoring a whopping $750k turnaround in profitability over a 4-year period, things finally looked up again. The dark circles under our eyes eventually dissolved and our stress levels resembled normality (this stuff is not magic, we're still in business you know).So there you have it.If there's anyone out there who understands the struggles of business ups and downs, staff challenges, cashflow droughts and how to invent and re-invent your business, it would be us.Hands down!
So, do you want to know how to:
These are the topics we will be covering during these
1. Internet Marketing & Branding
2. Sales
3. Off-Line Marketing
4. Communication, Negotiation, Personal Presence and Personal Branding
5. Time and Productivity
6. HR, Recruitment: Hiring your Dream Team
7. Management & Leadership
8. Cashflow and Financial Intelligence
9. Legalities
10. Product validation and market development
Are you going to try and sell me something during this course?
Well of course! We give the maximum amount of content and value possible within the time that is allocated for the session. We will also let you know about the (ridiculously affordable) business education and acceleration programs that Innovest has to offer but we don't do the hard sell on people. That's always our promise!
So how will you know the quality we can offer? Nothing like some (almost) give-away education to give you a taste!
At the end of the three days, you will have two options:
Option 1. Walk away…
Get the confidence and skills to execute on all of the advice we have shared
Option 2. Stick around…
And move further with us for even more actionable learning
Well, if you hate academics so much, why are you calling this a certificate? And is it accredited?
#1 we don't hate academics, we LOVE them. We just don't like it when they try to teach people about business when they haven't done it themselves.
#2 Yes we are calling it a certification because we are leading a revolution! A revolution for business to be taught by business people. Our certificate is worth more than spending years in university trying to get an MBA. If nothing else, it'll look good on the CV and people will listen up when they see what you've learnt and who taught you.
I've been in business for years. Sure I have problems, but what can you possibly teach me that I don't already know, especially in just 3 days?
We don't know what you know. And you don't know what you don't know, right? But if you're having challenges, and you are if you still reading this, odds are we've been through similar challenges too. You can pin us down and ask us anything you like during the 3 days. The cost of the 3 days of training is close to half of an hour with a typical business or management consultant, or even a lawyer who will do what they can to steal your dream. If all you did was come along just to ask whatever questions you wanted to ask well then that'll do it.
I'm just starting out, will this course teach me everything I need to know to run a business?
We will cram as much knowledge, value and strategy as we can humanly cram into those three days. We will save you at least a few years and a few hundred thousand dollars on wasted experiments your part. But to be fair, be realistic, it will take a bit more than 16 hours for you to nail it in business. It's a mystery why people run off to uni to do a Bachelor of Business and come out the other end and not even know half the business basics needed not to go broke. And how many years do they stick into that uni degree? Answer: 3 or 4.
Its hideous frankly. And for specialists, they come out great technicians, but do they now how to run a business? That's the question. No, it does NOT take years and years to learn how to run a business, that's a load of crap. You're going to have to be prepared to work hard for your success though. That's one of those things that we don't have a magic bullet for. And, umm, yeah, these three days will be tough work.
I'm only a start-up and can't really afford to pay the cost of this course right now. Do you have any payment plans?
Hmm.. If it was a couple of thousand dollars, we'd totally understand. But for the value you'll be receiving a couple of hundred dollars is crazy cheap. It's less than what you'd spend on 2 coffees a day for a month. Find the $200 bucks, ok!
How do I know this is applicable to my business? I'm not in any of those industries that you guys have been in.
It's applicable, and if its not ask for a refund. Richard Branson once said 'If you can run one business well, you can run any business well'. We also believe that between the two of us we've had years of exposure across so many goods and services industries that it's very likely we know enough about business to apply our experience it to yours. Oh, the list above is the summary, we have run many, many businesses in so many industries you will be surprised.
I'm still not sure. Do you have some guarantees I'll get good value out of this program?
Yes we do. We will refund your $197 if you think it really wasn't worth it or you didn't learn something profound that you can't honestly say:
Will likely save your business one day

You can't implement in your business straight away and save thousands