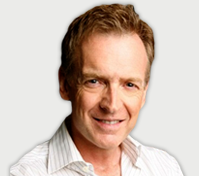 Rick Chisholm Founder, Serial Entrepreneur and Mentor
Rick Chisholm's specialty is helping people turn their businesses around and go from near failure to smashing success. With thirty years of experience in business, he has seen pretty much every problem you might come up against—and learned how to solve each one.
One of Rick's startups, Lightsounds, made history when it captured 50% percent of the market using revolutionary methods and minimal capital. This landmark success was made in spite of working with no partners or investors whatsoever. That is only one in a long history of success, however. Over the course of his career he has turned over close to $300mil through his many business ventures.
This honors-engineer graduate has founded no less than 7 multi million dollar companies and over 20 six figure businesses. Rick was recently awarded the opportunity for a doctorate in "The Effectiveness of Entrepreneurial Coaching"