Our Team
As featured on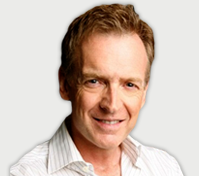 Rick Chisholm
Founder, Serial Entrepreneur and Mentor
Rick Chisholm's specialty is helping people turn their businesses around and go from near failure to smashing success. With thirty years of experience in business, he has seen pretty much every problem you might come up against—and learned how to solve each one.
One of Rick's startups, Lightsounds, made history when it captured 50% percent of the market using revolutionary methods and minimal capital. This landmark success was made in spite of working with no partners or investors whatsoever. That is only one in a long history of success, however. Over the course of his career he has turned over close to $300mil through his many business ventures.
This honors-engineer graduate has founded no less than 7 multi million dollar companies and over 20 six figure businesses. Rick was recently awarded the opportunity for a doctorate in "The Effectiveness of Entrepreneurial Coaching"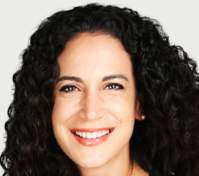 Tala Chisholm
Founder, Entrepreneur and Mentor
Tala Chisholm is a SME specialist who has a track record of transforming her businesses and start-ups into viable, successful enterprises with high profits. Much loved by all who work with her, she was nominated for the Telstra Business Woman of the Year award by her staff in 2008.
Her experience in IT, webmarketing, automation, graphic design, business administration, process refinement and implementation, and customised cross-platform database and software solutions enable her to bring the businesses she has been involved in to the forefront of efficiency. Through her career she has acquired skills in employment retention, training staff, and importing and distribution.
In 2014 she succeeded in improving the profitability her medium sized business by as much as $750,000 over a period of 4 years by implementing a variety of strategies resulting in a dramatic turnaround of the business.
The list of our carefully selected and recommended SME professionals is only accessible by members of any of our Innovest SME programs. These professionals are hand-picked by us and are perfectly suited to service small to medium sized businesses, from a pricing, scope and service point of view.

Outsourcing Specialist

Commercial Lawyer

Asset and Property Protection

China Importing Compliance

Business Continuity

SME Public Relations and Content Marketing

Branding and Trademark Lawyer

Home and Business Automation Solutions

Custom Software Solutions

Dispute Resolution Expert

CCTV and Security Solutions

SME Commercial Lawyer

Chartered Accountant

Government Grants

Graphic Artist

Lending Broker

Reputation Repair

Social Media Marketing

Business Mentors

SEM

Graphic Arts

Sales Training

Digital Marketing

Website & App Development

Linkedin Marketing

Risk Management

Financial Planning

Bookkeepers

HR

Videographer

Life Insurance

Insurance

Finance / Lending

Accountant

SMSF

Asset & Property Protection

Conveyancing

6 Sigma/QA

Coaching

Training

RTO & RPL

Audio Visual

Referral Marketing

Customs / Freight Forwarding

Logistics & 3PL

SEO

Insurance Broker

Web and App design

Linkedin Lead Generation Expert

Business Lending Specialists

Video Production Expert

Mortgage Broker

International Freight and Customs Handling

Event Management