OUR MISSION
InnovestSME is an Australian accelerator for SMEs unlike any other -­ we support SMEs, not only startups, across most industries. We scale companies fast -­ either as an advisor, investor, or by providing mentoring, infrastructure, training or a combination.
Our extensive business training and mentoring programs are developed based on the real world entrepreneurial experience of the founders -­ which have been proven to get results.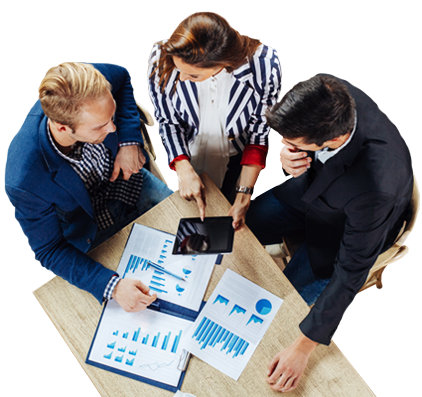 Mark McInnes, Keynote Speaker,
LinkedIn Trainer & Coach
When I think about the interactions I've had with Rick, whether that be more recently or from more than 25years ago, I'd have to say that Rick is determined, enthusiastic, driven, polished, prepared, well-drilled, hard working and dogmatic. In fact, I don't think there are many people in life with as much energy as what Rick has. With quite a few businesses and projects completed, Rick brings enormous experience to any discussion. I have no hesitation in recommending Rick."

Hayder Shkara, Founder, Neat Law
Olympic Athlete, Taekwondo 2013-2016
"When you first start working with Rick, you'll immediately feel his contagious energy. Rick gave me advice that had an immediate impact on my business. Over the past months, his guidance has been critical to the growth of my firm. I've had plenty of sports coaches, so working with a business coach made perfect sense to me. I'm happy to say that it has definitely paid off!"

Ishwar Shretha, AWL Accounting
"Incredible wealth of knowledge and great directions to managing and growing a successful business. Rick is a seasoned entrepreneur!

Ken Killen, Founder, OzPrize & Weather
Insurance Specialists
"I have known Rick Chisholm for well over 25 years and have had the privilege of being his Insurance Broker in all that time. I have witnessed Rick, from very humble beginnings, create Multi Million Dollar Enterprises over the years, in a diverse range of Industries and in very short periods of time, through sheer hard work and a business savvy that has been the envy of his peers and competitors alike.

Michel Nicholson, Automation Squared
"Shortly after transitioning my part-time business to a full-time venture, I found myself needing to secure more regular, on-going business opportunities. I have worked with Rick and Tala for some time and found that their no-fuss approach to business resonated with me."

Veronica Avila, Co-owner, The Latin Store
Rick helps us focus on what we're good at, stay on course and implement new strategies, cut costs, and not make the same mistakes him himself made in his many businesses over the last thirty years. He also helped expccaand our wholesale arm by licensing our brand to other retailers whilst maintaining total control. He's also taught us about the importance of KPI's and how to formulate internal systems to reduce my time in the business so I can spend more time ON the business.